"Newspapers don't lead, they follow" asserts Danny Finkelstein
Daniel Finkelstein writes on newspapers and public opinion in his Times column: "Newspapers reflect the opinions of their readers, they do not lead it. Without their readership, they have nothing."
The Sun's 1992 headline that it's the "It's The Sun wot won it" ignores the fact a majority of voters, and not just Sun readers, had no confidence in Neil Kinnock. In 2010 newspapers urging voters to return Gordon Brown to Downing Street would not have been popular, nor would they have made a difference.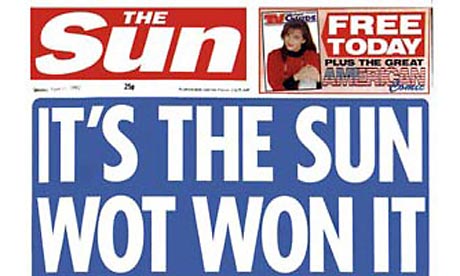 Danny's own experience of working with the Conservatives in opposition leaves him to conclude that when the Sun superimposed William Hague's head onto a parrot and declared his campaign dead it was not  because of an editorial decision, but because the paper knew its readers had dismissed Hague, and therefore so could The Sun.
Expert politics speaker Danny Finkelstein is Executive Editor of The Times, Chairman of Policy Exchange and is a regular speaker on Newsnight.
For more information, or to book Daniel Finkelstein as a speaker for your conference or event, please contact Leo von Bülow-Quirk at leo@chartwellspeakers.com or call 0044 (0) 20 7792 8000.
View our related Speakers
Danny Finkelstein
Executive Editor, The Times