Theo Thomas Keynote Speaker
Keynote speaker on clean water, rivers and environment
Founder and CEO of the London Waterkeeper charity with more than 20 years experience of environmental campaigning
Former BBC Broadcast Journalist, producer, news reporter and news reader
Theo Thomas's Biography
Theo Thomas is the London Waterkeeper. He founded the charity as a truly independent voice for London's rivers and waterways.  He is a keynote speaker on a variety of topics within the area of sustainability, such as clean water, rivers and the environment, and shares stories from his campaign experiences.
Theo launched London Waterkeeper in 2014 at the global Waterkeeper Alliance Gala at the St. Pancras Renaissance Hotel London, with keynote speeches by Robert F. Kennedy, Jr. and Cheryl Hines.  London Waterkeeper is part of Waterkeeper Alliance – an NGO founded in the US in 1999 which preserves and protects water by connecting local Waterkeeper groups worldwide. It's the largest and fastest-growing global nonprofit solely focused on clean water. 
Since then Theo has taken an US-style advocacy approach to campaigning, which uses existing laws to hold polluters to account. As a former broadcaster he understands how to develop and communicate campaigns that resonate with people. 
Theo is a talented and inspirational orator – able to speak for any length of time without notes and keep audiences enthralled. He is a true expert with an incredible head for detail and can answer complex questions on the spot. 
As well as Waterkeeper Alliance, Theo has been a keynote speaker at events for organisations including Patagonia, Surfers Against Sewage, Sudsdrain, Chalk Aquifer Alliance, Wandle Valley Forum, and Save Our Rivers. 
Theo's work with London Waterkeeper is gaining increasing prominence and has recently been featured in the Guardian, Financial Times, the Times, and ENDS Report. He is adept at social media, and tweets as @LDNWaterkeeper with an engaged and dedicated following. 
Having grown up in rural Wales, Theo studied Politics at the University of Warwick, followed by a Postgraduate diploma in Broadcast Journalism, at the University of Central Lancashire. He then spent five years at BBC Radio Leicester and BBC East Midlands TV. He made the move to London twenty years ago to take a position at Keep Britain Tidy, before transferring to Thames21, where he spent 12 years as Senior Programme Manager. In 2014, he founded, and became CEO of London Waterkeeper. Theo is also the Waterkeeper Council member for the International Region. 
Theo lives in Peckham, south London with his wife and two sons. He is passionate about the outdoors and nature – both urban and rural. He particularly enjoys wild swimming and river walks, and believes that our rivers should be clean and accessible to all.
Read More
Theo Thomas's Speaking Topics
Rivers, what they tell us about ourselves and where we are going.
How rewilding urban landscapes and repairing fractured watersheds is essential to keep our cities liveable in the 21st Century.
Grassroots action is key to meaningful change.
Why respecting local advocacy aids social cohesion, increases accountability, and boosts democracy.
Bad data = poor policy.
Citizen science is increasingly popular, and when deployed effectively it delivers better projects and greater long-term success. Used badly it obscures real need and lets polluters off the hook.
Sustainable Drainage
How urban 'rain gardens' can stop pollution going into our rivers.
London's Lost Rivers
Find out about the network of subterranean rivers beneath our feet.
Urban "wild swimming"
How we can make a Thames fit to swim.
How we stop cities poisoning our rivers
Rewilding urban rivers and fixing fractured watersheds
The voice of the river; grassroots advocacy
Read More
Videos of Theo Thomas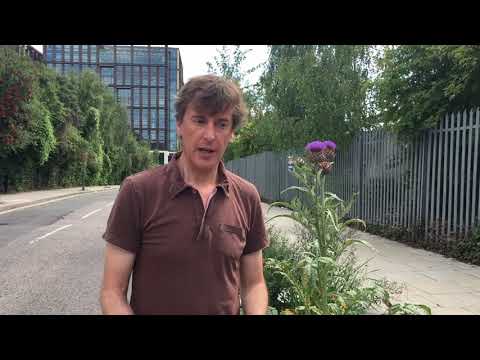 One way to cut sewer overflows and flooding. Raingardens near St Pancras Station | London Waterkeeper
Comments & Testimonials
"Theo is an engaging and informed speaker who is able to add context to the problems many of us see and experiences with our river systems; empowering you with the tools needed to act on behalf of improving our rivers and open waters in London and across the UK. If anyone gets the chance to join one of Theo's talks, please do as they are enlightening and enjoyable – highly recommended!"
Lisa Douglas Enviro & Marketing Manager UK/Ireland, Patagonia
Check Theo Thomas's speaking fees and availability