Tahmima Anam Keynote Speaker
Award-winning author of four books, including most recent "The Startup Wife" (2021)
Recipient of an O. Henry Award, and Commonwealth Writers' Prize for Best First Book
Fellow of the Royal Society of Literature
Tahmima Anam's Biography
Tahmima Anam is an anthropologist and an award-winning author. She is a speaker on anthropology, entrepreneurship and gender dynamics.
Her debut novel, A Golden Age (2007), won the 2008 Commonwealth Writers Prize for Best First Book and was translated into 27 languages.  Tahmima is also the author of The Good Muslim (2011) and The Bones of Grace (2016).
In her most recent book, The Startup Wife (2021), Tahmima delves into the sexism that's often inherent in startup workplaces and entrepreneurial ecosystems, where gendered and/or racial micro-aggressions make it extremely hard for diverse voices to thrive in these spaces. Tahmima focuses on the role that stakeholders need to play in fixing such issues, and the ways in which both women and men can help rewrite this narrative.
She has been widely celebrated for her writing. She received an O. Henry Award, and was named one of Granta's Best Young British Novelists. She is a fellow of the Royal Society of Literature, a contributing opinion writer for the New York Times and was a judge for the 2016 International Man Booker Prize. She now sits on the board of music tech company ROLI.
She completed a PhD in anthropology at Harvard University (2005) and prior to that, completed her bachelor's degree at Mount Holyoke College.
Read More
Videos of Tahmima Anam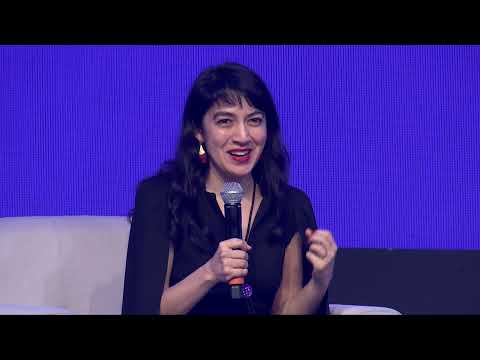 Subverting Stereotypes: Rethinking Gender Dynamics In The Startup Realm | Sharjah Entrepreneurship Festival 2021
Articles, Media & Podcasts
Check Tahmima Anam's speaking availability and fees