Tahmima Anam Keynote Speaker
Award-winning author of four books, including most recent "The Startup Wife" (2021)
Recipient of an O. Henry Award, and Commonwealth Writers' Prize for Best First Book
Fellow of the Royal Society of Literature
Tahmima Anam's Biography
Tahmima Anam is a Harvard-educated anthropologist and an award-winning author. She uses her background as a cultural anthropologist to decode office culture, talking about diversity in relationship to larger habits and practices around the workplace.
In her recent TED talk, The Power of Silence Tahmima delves into the sexism that's often inherent in startup workplaces and entrepreneurial ecosystems, where gendered and/or racial micro-aggressions make it extremely hard for diverse voices to. Tahmima focuses on cultural practices that can challenge the norms in the workplace, giving women tools to empower themselves and asking how both women and men can help rewrite the gendered narrative of the workplace.
Tahmima has been widely celebrated for her writing. She received an O. Henry Award, and was named one of Granta's Best Young British Novelists. She is a fellow of the Royal Society of Literature, a contributing opinion writer for the New York Times and was a judge for the 2016 International Man Booker Prize. She now sits on the board of music tech company ROLI.
She completed a PhD in anthropology at Harvard University (2005) and prior to that, completed her bachelor's degree at Mount Holyoke College.
Read More
Tahmima Anam's Speaking Topics
The Power of Silence: Making the Workplace work for Women
What will it take to create workplaces in which women can thrive? Tahmima suggests – rather counter-intuitively – that sometimes, holding silence can lead to better outcomes for women at work
The toolbox: The cultural practices that women (and men) can adopt to change the workplace for good
Anthropology helps us to see the cultural practices we may take for granted, but which nonetheless have a deep influence on our experience of the workplace. Alongside structural change, like closing the pay gap, cultural practices can radically transform office culture.
Read More
Videos of Tahmima Anam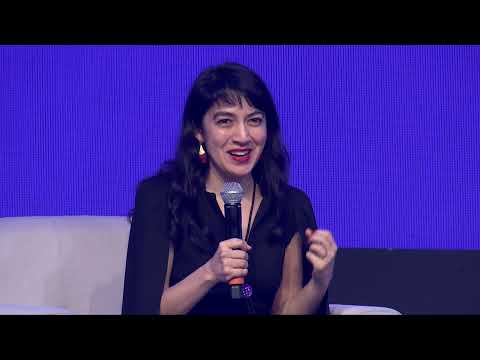 Subverting Stereotypes: Rethinking Gender Dynamics In The Startup Realm | Sharjah Entrepreneurship Festival 2021
Articles, Media & Podcasts
Books by Tahmima Anam
The Start-Up Wife
The Bones of Grace
The Good Muslim
Check Tahmima Anam's speaking fees and availability