Suki Fuller Keynote Speaker
Expert on intelligence, tech trends, social networks, surveillance, security and tech ethics
Founder of strategic and competitive Intelligence consultancy, Miribure
Named Most Influential Women in UK Tech Top 5, Computer Weekly, and Top 100 Most Influential Black, Asian, Minority, Ethnic Leaders in UK, Financial Times
Suki Fuller's Biography
Suki Fuller is a speaker on intelligence (strategic, competitive and national security), tech trends, connected data, social networks, surveillance, security, privacy, and the ethics of technology.
Suki has worked as an intelligence advisor for nearly two decades, in areas such as chemical engineering, security and living. She has worked globally (MENA, EU, China, UK and US) within Academia, National Security, Law Enforcement, and Private Corporations and also served twelve years in the U.S.Army Reserves. She is a leading expert on the social implications, human rights and civil liberties of technology, particularly facial recognition and surveillance, recognised for her early adoption of new technologies. Her areas of focus lie within agile competitive and emergent strategies.
Suki is Founder of Miribure a strategic and competitive Intelligence consultancy, Co-Founder and Senior Vice President Europe of DC Analytics, and Analytical Storyteller for design consortium Group of Humans.
She is an advisor, mentor and judge for various programs including Community Growth Ventures, Shell Springboard and European Bank of Reconstruction and Development, amongst others. Her insights regularly feature on BBC World News, BBC's The One Show, the Financial Times, Forbes, The Next Web (TNW) and Computer Weekly, amongst others.
Suki is a board member for Tech London Advocates & Global Tech Advocates, a Fellow of The Council of Competitive Intelligence Fellows and the Former Chair of the Membership Advisory Committee (MAC) for Strategic Competitive Intelligence Professionals (SCIP).
She has received several accolades for her work, including being listed in Computer Weekly's Most Influential Women in UK Tech Top 20, and listing in their Top 50 for three consecutive years (2019, 2020, 2021) at Number 5 in 2021; Financial Times' Top 100 Most Influential Black, Asian, Minority, Ethnic Leaders in UK; Black Powerlist Top 30 Titans of Tech; Tech Nation's 50 Most Inspiring and influential Black voices in UK Tech; London Tech Week's 30 Changemaker to watch.
As a speaker, she uses storytelling to take her audience on a journey, from data gathering and analysis to a point of understanding their next potential chapter. She is also available as a host and moderator.
Read More
Suki Fuller's Speaking Topics
Intelligence, Surveillance, Security, Privacy
Connected Data - IoT (Internet of Things)
Read More
Videos of Suki Fuller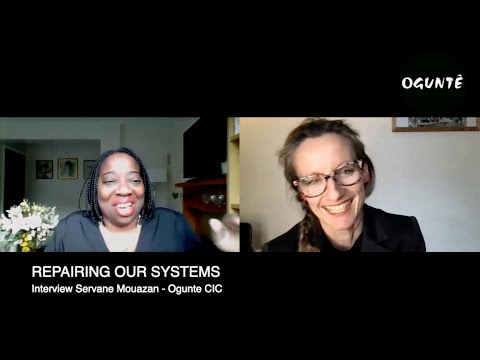 Ogunte | Repairing our systems | Suki Fuller | Fellow at The Council of Competitive Intelligence group
Check Suki Fuller's speaking fees and availability