Patrick Dixon Keynote Speaker
Leading European Futurist - Chairman, Global Change Ltd
Founder, Global Innovators Ltd
Author of 16 Books on trends and innovation
Patrick Dixon's Biography
Dr. Patrick Dixon is often described as Europe's leading Futurist with a long track record of success in industry forecasting, and has worked with over 400 of the world's largest corporations. Clients have included Google, Microsoft, IBM, Bank of America, BNP Paribas, Credit Suisse, KLM / Air France, BP, ExxonMobil, General Motors, General Electric, Siemens, World Bank and many governments and public sector organisations.
A physician by training, he founded the international AIDS education and support charity, ACET,  in 1988, with programmes today in many nations such as Uganda, Nigeria, Zimbabwe, India, Thailand and Ukraine, in which he remains closely involved.
He has appeared on CNN, CNBC, Fox News, Sky News and ITV commenting on global events, science and health issues, and has had features in the Financial Times, Telegraph, Time and Wired magazine.
He is author of 16 books (over 620,000 printed in 43 languages). Books include Futurewise, SustainAgility, The Genetic Revolution, Building a Better Business and now The Future of Almost Everything, now in it's second edition (2019). 
His website has been accessed by 16 million + different people with 6 million video views and over 52,000 Followers on Twitter.   His is known for customising each talk and for ensuring that each talk is both relevant, impactful and memorable.
He has spoken to audiences in over 60 nations and is a sought after keynote speaker at corporate events globally
"Global Change Guru" — Wall Street Journal

Read More
Videos of Patrick Dixon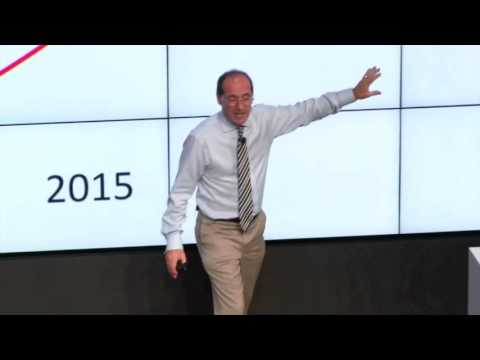 Future of Banks and Telcos: mobile payments trends. Google keynote by Futurist speaker Patrick Dixon
Books by Patrick Dixon
Sustainagility: How Smart Innovation and Agile Companies will Help Protect our Future
Futurewise: The Six Faces of Global Change
The Future of Almost Everything: How our world will change over the next 100 years
Check Patrick Dixon's speaking availability and fees
Interested in booking Patrick Dixon to speak at an event? Please provide your details and we'll get in touch within 24 hours.