Mark Schulman Keynote Speaker
Legendary rock drummer, having played for P!nk, Cher, Billy Idol, amongst others
Co-owner of recording studio, 'West Triad Studios'
Author, 'Conquering Life's Stage Fright: Three Steps to Top Performance'
Mark Schulman's Biography
Mark Schulman is a world-class American drummer, music producer, audio engineer, the co-owner of recording studio, 'West Triad Studios' in Venice, California and inspirational and motivational keynote speaker.
Mark has been a drummer for over 30 years and played to sold-out audiences in stadiums across the world. Mark is the drummer for P!nk's band, and has done so for 14 years. Other artists he has played for include Cher, Billy Idol, Sheryl Crow, Beyonce, Stevie Nicks, Foreigner, Simple Minds amongst others. He has played to some of the largest audiences at some of the biggest variety shows, including the Grammys, The Tonight Show, Conan O'Brian, American Idol, X-Factor, David Letterman, and many more.
Mark has been widely celebrated for his achievements. He was featured in the May 2019 issue of Modern Drummer as their cover artist and was listed as 'Top 3 Pop-Rock Drummers' in the magazine's readers poll in 2014.
In addition to drumming, Mark Schulman is an all-round talented musician. He is a classically trained cellist, and played the cello on P!nk's 2009-10 tour. He taught at the Los Angeles Music Academy and is also co-owner of West Triad Recording studio, where he works as a producer, audio-engineer and where he produced his DVD, 'A Day in the Recording Studio; A Do-It-Yourself Guide to Recording Great Drum Tracks for Drummers and All Musicians'.
Schulman has collaborated with and endorsed several instrument brands including with Gretsch on their best-selling product, 'Mark Schulman Signature Snare Drum', as well as products with Sabian, Vic Firth, Remo, Toca and Sennheiser.
Mark authored 'Conquering Life's Stage Fright: Three Steps to Top Performance', a book that summarises his approach to attaining the 'Rockstar Attitude' and how it can be applied in many contexts. Over his career, he has played for over a billion people. In this book, he uses his stories and exercises to present the three core concepts that help people transform into confident, world-class performers, for any situation.
When not on tour, Mark delivers face to face and virtual motivational keynotes to audiences across the world. He shares his experiences of performing at some of the world's biggest events, and demonstrates to audiences how to unlock his business philosophy, the 'Rockstar Attitude'. Using innovative strategic content, drum performances and various multimedia, Mark inspires audiences to find their strengths and their rhythm.
Read More
Videos of Mark Schulman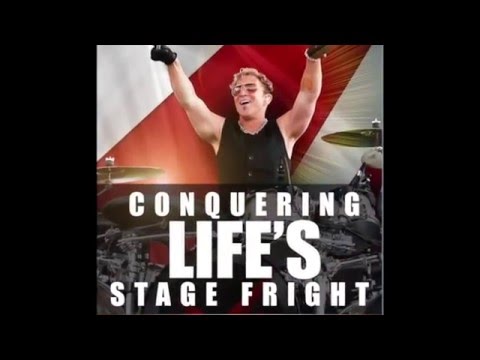 22:40 25 WEIRD HACKS THAT ARE ACTUALLY GENIUS 5-Minute Crafts Recommended for you 24:50 TERRIFYING TALENT! Freaky Magician GIRL Scares Judges & Audience On Asia's Got Talent! Top Talent Recommended for you 11:21 Top 10 DEADLIEST Roller Coasters YOU WONT BELIEVE EXIST! Top5Central Recommended for you 2:06 Tornado hits house while kids make first video Jill Antweiler Recommended for you 6:23 this water slide will make you cry.. Trend Central Recommended for you 11:32 Lucky People Who Found the Best Things in Thrift Stores BE AMAZED Recommended for you Worst Choir ever? Scott Green Recommended for you Spaghetti & Meatballs On A Stick Tastefully Simple 709 views Mark Schulman Video CelebritySpeakersAUS 223 views Remo + Mark Schulman + Why Remo Remo Inc 33K views Mark Schulman (Pink, Cher, Billy Idol) - 'Secrets Of A Working Drummer' (FULL EPISODE) The DrumHouse 5K views 7 Must Know Gospel Drum Beats - Drum Lesson Drumeo 1.5M views Greg Koch-with Roscoe Beck and Mark Schulman 2012 Greg Koch 6.3K views How to Play Tight to a Metronome | Mark Schulman | Drum Lesson 180 DRUMS 37K views Tastefully simple virtual party with Ka Lai Woods Kalai Woods 1.2K views Calm Piano Music 24/7: study music, focus, think, meditation, relaxing music relaxdaily 2.6K watching LIVE NOW SHOW MORE Party Palooza 2016 Keynote - Mark Schulman
Check Mark Schulman's speaking availability and fees
Interested in booking Mark Schulman to speak at an event? Please provide your details and we'll get in touch within 24 hours.