Jennifer Siebel Newsom Keynote Speaker
Documentary Filmmaker, Miss Representation & The Mask You Live In
Co-founder & CEO, The Representation Project
Advocate for women, girls, and their families
Jennifer Siebel Newsom's Biography
Jennifer Siebel Newsom is a filmmaker, advocate, and President and CEO of the non-profit organization The Representation Project, which inspires individuals and communities to challenge and overcome limiting gender stereotypes. The organization uses film as a catalyst for cultural transformation, so that everyone, regardless of gender, race, class, age, sexual orientation or circumstance, can fulfill their human potential.
After graduating with honors from Stanford University and Stanford's Graduate School of Business, Jennifer worked in Africa and Latin America, helping women entrepreneurs create their own socially and environmentally responsible businesses. She then moved to Hollywood to pursue acting, quickly landing roles in TV and film including Mad Men, LIFE, In the Valley of Elah, Rent, and Something's Gotta Give.
There – dismayed by the way women were presented in front of the camera – Jennifer realized she needed to do more work behind the camera. So she wrote, directed, and produced the award-winning documentary film Miss Representation, which exposes the underrepresentation of women in positions of power and influence in America and challenges the media's limited and often disparaging portrayals of women. Miss Representation premiered at the 2011 Sundance Film Festival to sold-out crowds and was picked up by Oprah Winfrey's OWN network. With the positive impact of Miss Representation, Newsom launched The Representation Project.
Jennifer's second film, The Mask You Live In, made its world premiere at the Sundance Film Festival in 2015, and explores the way our culture's narrow definition of masculinity is harming boys, men, and society at large. She is also in post-production on her third film, The Great American Lie.
In 2012, Newsom was an Executive Producer of the Emmy and Peabody award-winning and Oscar-Nominated documentary, The Invisible War, which unveiled the epidemic of rape in the U.S. military. She was also an Executive Producer on the documentary The Hunting Ground, which is a startling exposé of rape crimes on U.S. campuses.
Jennifer has been recognized for her work on Newsweek's list of "150 Fearless Women Who Shake the World", Fast Company's "League of Extraordinary Women", and San Francisco Business Times' "Most Influential Women in Business". She has been featured in media outlets such as ABC, NPR, MSNBC, Fox News, Forbes, The Chicago Tribune, O Magazine, Elle, and Vogue, among others. Newsom has received awards including the "Champion for Kids Award" from Common Sense Media, the "Visionary Award" from Vision 2020, and the "Forever Green Award" from Girl Scouts of Northern California. In addition, she received an honorary doctorate degree in Communications from Simmons College in 2013, and an honorary doctorate degree in Humane Letters from Dominican University of California in 2014.
An internationally recognized speaker, Newsom has spoken at institutions including The World Bank, TEDxWomen, Google, Deutsche Bank, Charles Schwab, Fortune's Most Powerful Women's Summit, Soroptimist International of the Americas Conference, Harvard University, MIT, Stanford University, The California Senate, and The National Coalition of Girls Schools.
Today, when she's not running The Representation Project and making documentaries, Newsom serves as a Global Advisory Board member of the Dove Self Esteem Project, co-chair of We Day California, an advisor to PBS's Northern California affiliate KQED, and a commissioner on the Girl Scouts' Healthy Media Commission.
For availability and speaker fees, please contact Jennifer Siebel Newsom 's speaking agent at Chartwell here, or call +1 972 385 1021 for U.S. inquiries or +44 207 293 0864 for international inquiries.
Read More
Videos of Jennifer Siebel Newsom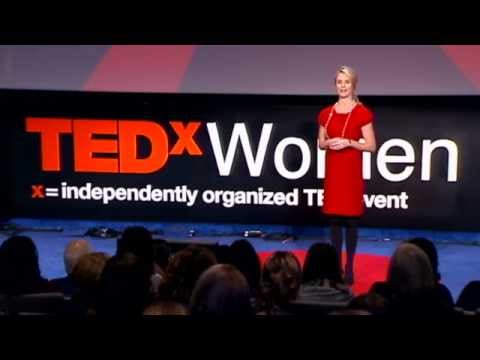 9+ Purdue Global go.purdueglobal.edu Share https://youtu.be/WWI0Ohofwkc TEDxWomen -- Jennifer Siebel Newsom
Check Jennifer Siebel Newsom's speaking fees and availability