Ghida Fakhry Keynote Speaker
International Broadcast Journalist and Moderator.
Host and Executive Producer, TRT World.
Former Lead Anchor, Aljazeera English.
Ghida Fakhry's Biography
Ghida Fakhry is a highly experienced broadcaster and internationally renowned moderator.
Ghida started her journalistic career in London 25 years ago. Since then, she has worked for major global news networks, including Aljazeera English in Washington DC where she was Lead Anchor at the network's launch in 2006, covering major political news from the Americas. She co-anchored a 12-hour live broadcast of the 2008 US election and hosted the award-winning documentary program, Witness.
Currently, Ghida is Host and Executive Producer of TRT World's flagship programs broadcast from the US. Based in Washington DC, she regularly interviews high-profile guests, including top policy-makers and members of Congress, for her weekly program "Inside America with Ghida Fakhry". She also interviews world leaders and international decision-makers for her monthly global affairs program.
An accomplished and skillful broadcaster, Ghida is known for her sharp, thought-provoking one-on-one interviews with Heads of State and Government, Nobel Laureates and other renowned public figures.
Also known for her engaging and probing style as a moderator, Ghida has steered high-level panels on global issues ranging from peace and security, to business, human rights, health, climate change and technology. She has moderated conferences in Davos, Warsaw, Hiroshima, Amsterdam, Kuala Lumpur, Almaty, Istanbul, Cape Town, Oslo, Doha, New York, Paris and other major cities around the world. Ghida consistently brings her deep understanding of global issues to the stage, combining an unwavering commitment to bold and honest journalism with a rare ability to frame complex issues in an accessible and warm, yet engaging and authoritative way.
Ghida has interviewed numerous world leaders, renowned artists, leading activists and prominent business figures.
As Moderator of season one of the recently-relaunched Doha Debates, Ghida chaired a series of live discussions with global policy-makers, activists and academics before a young international audience.
Read More
Ghida Fakhry's Speaking Topics
Business and Sustainable Development
US Politics and Foreign Policy
Read More
Videos of Ghida Fakhry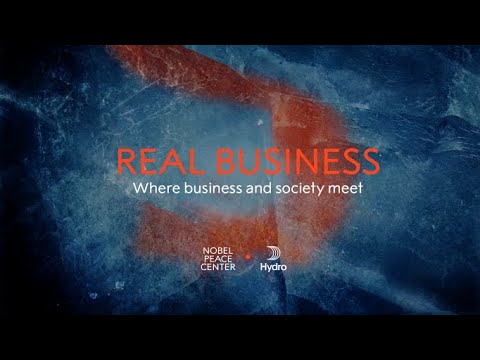 REAL BUSINESS - Business and Human Rights – friend or foe? | Ghida speaking at the Nobel Peace Center
Articles, Media & Podcasts
Comments & Testimonials
"Thank you for coming Ghida Fakhry. You did a wonderful job moderating our panels, combining challenging and curious questions with insights and dilemmas in an elegant way. Excellent!"
Kjersti Flogstad Executive Director, Nobel Peace Center, Oslo
"There is not a more professional, more knowledgeable, more inquisitive moderator than Ghida Fakhry. As co-moderator of WORLD.MINDS, Ghida brings years of journalism and her incredible personality to the stage – to transform a series of high-level talks into one single lasting experience. Ghida is simply the best."
Rolf Dobelli Founder, World Minds Foundation, Zurich
Check Ghida Fakhry's speaking fees and availability