Dirk Ahlborn Keynote Speaker
Entrepreneur and Innovation Speaker
CEO of Hyperloop Technologies
Founder of JumpStarter
Dirk Ahlborn's Biography
Dirk Ahlborn is a keynote speaker, a serial entrepreneur, founder and CEO of JumpStarter Inc. JumpStarter is a web portal that creates smarter and successful companies by using crowdsourcing to fund ideas from the initial conception to final product. He is also the CEO and Co-Founder of Hyperloop Transportation Technologies. 
Dirk is an international keynote speaker who speaks about innovation, the future of transport, and the future of building companies in the internet age. He has spoken at over eighty conferences including the WEF, SXSW, CES, SPIEF, DLD, Pioneers, carlT, CeBit,and  Smart Mobility World Congress.
His career began as an investment specialist, and after moving to Italy in 1997, he founded several companies in the alternative energy and interior design space. In 2006, he sold one of those companies to a global alternative energy conglomerate. 
With experience in almost every element in the business, Dirk has taken him through management, product design, development, manufacturing, production facility design and set up, production cost control, marketing, product distribution, customer service, and sales. Before he co-founded Jumpstarter, he was instrumental in the development of several startup companies – most notably, Advanced Turbine Designs, a developer of natural-gas-fueled gas turbine generators for combined heat and power. He managed mobile and web application developments as well as SEO and online marketing. 
Dirk is fluent in German and Italian and proficient in conversational Spanish. He also holds the credential in banking and insurance from the Organization of German Industry and Commerce. 
Read More
Videos of Dirk Ahlborn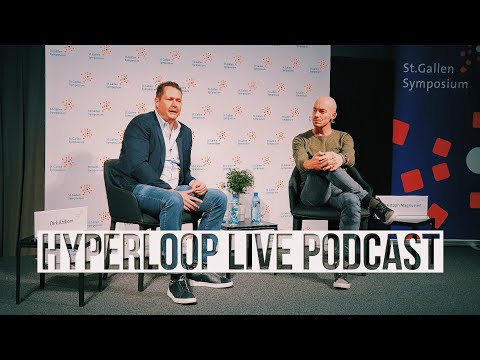 The Man behind HYPERLOOP? (Full Podcast with Dirk Ahlborn Hyperloop Transportation Technologies CEO)
Check Dirk Ahlborn's speaking fees and availability