Ami Kotecha Keynote Speaker
Co-Founder, Head of Technology & Venture Investments, Amro Partners 
Fellow, Royal Society of Arts, Chair, ESG & Sustainability Forum- Cambridge University Land Society, and Co-Chair, ULI UK Product Innovation Council
Board Director, UK Proptech Association, and Director, LSE's Venture Advisory Board
Ami Kotecha's Biography
Ami Kotecha is a Co-Founder at Amro Partners, a real estate and technology investments company.  In this role, she leads Amro's technology and venture investments team that is focused on data-driven solutions for decarbonisation, and financial and diversity-related inclusion in the built environment sector. Ami is responsible for steering Amro's commitment to ESG as a core value driver for investment decisions, corporate culture, and customer servicing. During her previous leadership roles at Amro, Ami led multi-disciplinary teams through digital transformation processes and initiated early adoption of technology for sustainable design and development of large-scale multi-family residential and PBSA projects.
Ami is an industry expert and is often invited to participate as a keynote speaker or as an expert panellist on topics including Smart cities, decarbonisation of the built environment, climate tech solutions, delivering ESG and science-based net zero pathways amongst others. Her previous speaking roles include events convened by RICS, ULI, IPF, RSA, PEI and several other tech events focussed on climate and ESG.
Ami is a Fellow of the Royal Society of Arts, Board Director at the UK Proptech Association, Director of London School of Economics' Venture Advisory Board, Co-Chair at the Urban Land Institute's Innovation Product Council, Chair of the ESG & Sustainability Forum at the Cambridge University Land Society, and a Trustee at AgeUK HHB. She is also a mentor and board advisor to several tech start-ups.
Ami graduated with an Economics degree from the London School of Economics and holds an M.Phil. in Economics from the University of Cambridge.
Read More
Ami Kotecha's Speaking Topics
Sustainability in the Built Environment
Race to Net Zero / Decarbonisation in the Built Environment
Innovation in the built environment
Read More
Videos of Ami Kotecha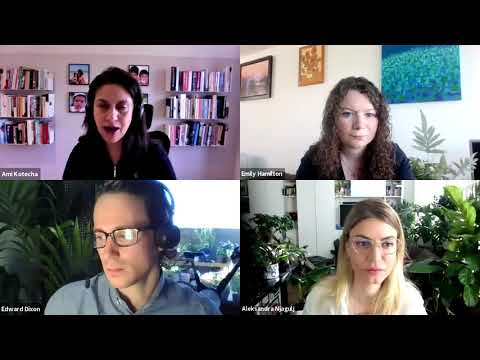 Cambridge University Land Society | Will Green Finance prove to be the required catalyst for decarbonising our built environment? - Panel moderated by Ami Kotecha
Articles, Media & Podcasts
Comments & Testimonials
"Thank you for being involved, we very much enjoyed having you and hearing your insight on the topic! We very much look forward to having you involved again in the future!"
Beth B. Bisnow
"Thank you so much again for sharing your insights at the CREtech Climate Global Leadership Summit!"
Frankie W. CRE Tech
"Thank you so much for joining, to lead the discussion on Tech for humanity!"
Elka G. Informa
Check Ami Kotecha's speaking fees and availability